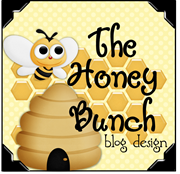 I am loving that I got started on my Fall Bucket List this past weekend! Bake Fall treats...CHECK! I made s'mores bars and took them to school. I put them in the teacher's lounge when I got there Monday morning, and they were gone by lunch!
Have you tried these things?
They are most definitely one of the best things I have ever put in my mouth. That's why I had to take them to school...so I wouldn't eat the whole pan!
I am loving Pinterest!
My Halloween plan is to buy a bunch of fake pumpkins and decorate them so I can use them year after year! This one is perfect for me!
As soon as I find a deal on a flea market chandelier!
Love the long shelf behind the bed instead of a headboard!
Old painted ladder in laundry room to hang-dry clothes on. Perfect for me since I hardly dry any of my clothes...I can't afford any shrinkage!
Ok can you tell I have house fever? It needs to go away!
Cute bus duty hair for winter!
If I could french braid my own hair...or any one's hair really.
And as always I am loving my life with a cherry on top!
Have a great Wednesday!