It's Wednesday again! I am so glad I get to link up this week. I felt a little lost last week without letting everyone know what my favorites of the week were! I know you guys felt lost too. ;-)
This week I am loving my momma! She is my best friend, and I can only hope to be as good of a mom to my future kids as she was to us! I especially love when we get to work out together, shop together, cook together, and have cocktails together!
Love you mom!
I am loving that after today, there is only one Wednesday left until SUMMER! WHOOP WHOOP! Unfortunately, with that comes the anxiety of not knowing my fate for next year. EEK! This morning I was having trouble breathing because I was thinking about it so much. I can feel my chest getting splotchy as we speak! Xanex anyone? Just kidding (about the Xanex part). This is supposed to be a happy post! I am happy...just nervous.
I am loving that I am getting so organized. I have almost all of my stuff ready to go for my interviews. I just have bits and pieces to fill in. I also got a great deal on storage containers at Big Lots and also at The Dollar Tree. They are green and teal and were so cheap! I love a good bargain! I also got a bookcase to house all of these storage containers which I am going to use for centers. Pics to come (once the bookcase comes in).
I am loving that my little class gets to take a trip to Holiday World on Friday! For those of you who don't know, Holiday World is probably Indiana's best theme park. It doesn't really compare to Cedar Point or anything, but it it still pretty fun. The kids are so excited!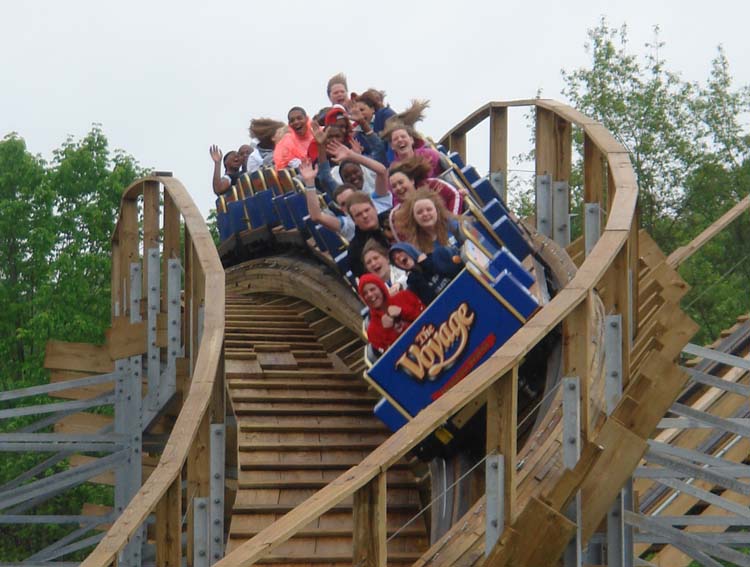 And theeeen once again...no school on Friday! Yay for no snow!
Enough about school/work!
Here is what I am loving on Pinterest this week:
I am loving these pretty outfits!
I am loving the coral skinnys with the pop of yellow. So pretty!
Again with the coral! I am best friends with this color. I LOVE the printed skirt too!
I love this geometric-print Maxi dress! If only I could be certain that it wouldn't be too short on me. Ankle length dress= not so attractive.
I am loving these yummy recipes!
My sister and I are going to make these little cookie cups for dessert on Mother's Day. They are awesome because your guests can put whatever they want in them! Ice cream, fruit, whipped cream, etc. I heard they can turn out disasterous though, so I'll let you know how it goes!
My sister, being the little baker that she is, made a mini-version of these Corona cupcakes with lime-cream cheese icing over the weekend. They were mighty tasty! I may or may not have eaten like 5 of them. OOPS.
Chinese Chicken Salad with Sesame Dressing. I am in love with the Asian Chicken Salad at Panera! If this is anything like that, then I am sure it's delish!
Here are some pins that I am just plain loving!
This one is for my mom. She is currently in love with Zac Efron. And I have to say he is pretty gorgeous. I see a cat fight in my future (watch out mom!). Haha
Crocs- something you will never see on my feet.
I am always planning my naps daaaaays ahead of time! Next nap- today at 3:30. After that, Saturday at 2:30. Never too old for a nap!
I love waking up and feeling so well rested, then realizing that it not even close to time for your alarm to go off!
Memories aren't made while you are sleeping!
I guess I have sleep on the brain!
And as always, I am loving my (sometimes stressful and anxiety ridden) life with a cherry on top!
Have a very Happy Wednesday!!!