HAPPY BIRTHDAY DR. SEUSS!
Unfortunately I did not have time to post about yesterday, but such is life! Yesterday was Hat Day and Red and White Day. Our book of the day was
One Fish, Two Fish, Red Fish, Blue Fish.
I have to thank Rachelle @
What The Teacher Wants
again for providing me with my materials for reading groups! Such great rhyming activites!
Click
here
to find it in her TPT store!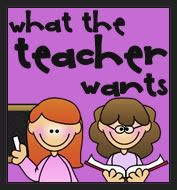 To celebrate Dr. Seuss' Birthday today, all of kindergarten and first grade are taking a field trip to see The Lorax. MOTHER NATURE STRIKES AGAIN! Our field trip has been cancelled due to the storm predictions. It is supposed to get really bad again around noon. This is what happens when you have spring weather before spring...not okay. Anyways....Hopefully we get to reschedule soon because all the teachers have really cute matching Lorax shirts that we made!
See ya tomorrow folks!