I feel like there are bloggers in every nook and cranny of the United States.
Except for in Indiana.
I do know some Indiana bloggers through real life but I am talking blog life here!
Anyways, what I am gettting at is that I came across this lovely link up over at
Whispering Sweet Nothings
and I thought it would be great to find more of my Hoosier friends!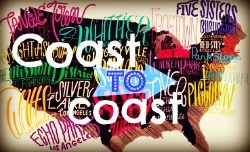 Turns out the map is the most populated in the Midwest! Who knew!?!?
Not this girl, that's for sure.
So head on over to enter your location!
Also be sure to check out Jessica's giveaway at
Fantastically Average
! She's giving away a SUPER cute necklace!
The giveaway ends Monday so be sure to check it out!